This wasn't in the cache, but planted near the starting point of Rippie and my Pirates Treasure cache. It was planted there only days after the cache was placed, and only about 8 feet away from the bottle's hiding spot. I snapped picture of Issaquah Puppy posing with one of the plants.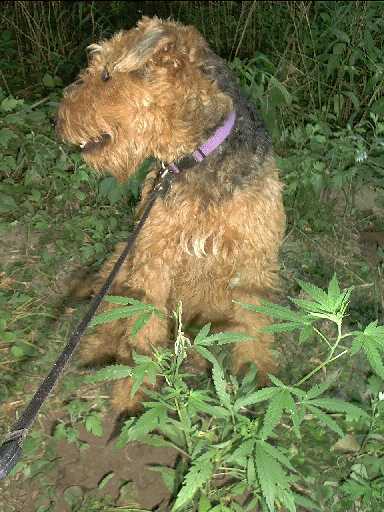 RJ



Edited by Hinge Thunder on --



--------------


In the GPS model of the universe, the shortest distance between two points is a straight line...through creeks, thorn bushes, horse piles, whatever....