Bushy Park now has its own geocache - at the base of a tree. You can drive within one or two hundred yards, or walk from the car park described below, across the road from Hampton Court. The geocache is just big enough for the camera and a few "goodies". Free parking is available in Bushy Park behind the large circular pond with the "Diana" statue. Bushy Park is a large London Park with wild deer and plenty of open space. There is a play area for children near public toilets. The car park is at N 51° 24.676' W 000° 20.047'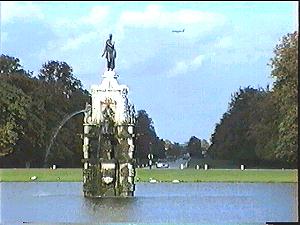 You will find more Lovelock caches on

www.gpss.co.uk/geocache



If you wish to contact Robin and want a reply,

please email him direct on gpss@compuserve.com



If you do this through a geocaching web site,

please make sure you include your email address.

Robin regrets that he may not reply to those

who seek to hide who they are. Please include

at least your name and email address.